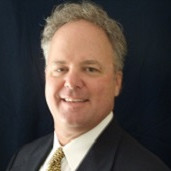 Bradley P. Burns, CVA, CFA (Principal)
T. 678.235.4616 | C. 770.380.2406
Brad@BurnsValuationConsulting.com
Mr. Burns has over 20 years of senior management, business development, and consulting experience. He has extensive experience providing transaction advisory services, advanced financial modeling, financial statement analysis, FP&A, business performance consulting, and business valuation reports/presentations to C-Suite Executives, Attorneys, Business Owners, and/or Shareholders. Core objectives supported: Mergers & Acquisitions, Partnership/Marital Disputes, Sales / Divestitures, Strategic/Exit Planning
Principal
Burns Valuation Consulting. Atlanta, Georgia (2011 – Present)
Support clients with needs in business valuation (exit strategy, partnership disputes, marital dissolution, estate planning, etc.). Industries include Technology, Consulting, Engineering, Financial Services, Franchising, Real Estate & Related, Lodging, Restaurant, Manufacturing
Develop and present financial models/calculation of value using the market -, asset - and income - based approaches. Prepare analytical reports to support findings and justify conclusion of value.
Provide financial litigation/mediation support in marital disputes with respect to balance sheet division, cash flow/net worth projections, tax issues with key assets, and asset valuation analysis for small business and individual clients.
Expert witness and/or Mediation Consulting – supported numerous cases in the State of Georgia Family Law Courts. Help clients to avoid litigation where possible through reports/presentation
Transaction Advisor – Valuation (Fair Market Value) for acquisitions in small cap market. Market and close businesses for sale. Negotiate and execute LOI, Purchase and Sale transactions.
Corporate Experience (Valuation and Planning)
Inspire Brands Consultant, Corporate Acquisitions (M&A) - 2016 – 2018
Fiserv, Manager/Consultant, Valuation and Merger Integration - 2008 – 2010
American Safety Insurance, Sr. Manager, Corporate Acquisitions (M&A) - 2007 – 2008
HomeBanc, Vice President, Financial Planning and Analysis (FP&A) - 2006 – 2007
Accenture, Manager, Corporate Transaction Services (Deal Services) - 1998 – 2006
Professional Certification/Licenses
Certified Valuation Analyst (CVA) – November 2015
Certified Divorce Financial Analyst (CDFA), June 2011 (Inactive)
Licensed in Georgia Real Estate, December 2009
Chartered Financial Analyst (CFA) designation, September 2001
Education
Georgia State University, Atlanta, Georgia, MBA in Finance & Decision Science, March 1994
Georgia Institute of Technology, Atlanta, Georgia, BS in Chemistry, March 1991
Professional Organization
Member, National Association Certified Valuators and Analysts (NACVA)
Member, the CFA Institute (ICFA)
Member, National Association of Realtors (NAR)